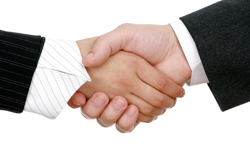 The founding concepts of MBSII.net are to provide information processing to industry and commerce with the emphasis on application software solutions as a tool for management decision-making. Accordingly, we have specialized in the development and marketing of business application software. Since our founding over a decade ago, we have not lost sight of the human side of the computer age -- the User, to which we attribute our success.
MBSII.net stands ready to assist and provide your company with the competitive advantage to grow and succeed in the high tech environment of the 21st century.
Our Web Support will design and develop a new website or fix, enhance and maintain your current site. We can also advise you of the key elements to consider when commissioning a new website, saving you time, money and confusion. Our SSL shopping carts can enable your business to perform Secure ecommerce transactions. Versatile databasing is also available per your companies needs.
Our team of talented and committed individuals, working in partnership with you, will help identify the appropriate new technologies that will best benefit your business.
Take a closer look at our feature-rich intuitive solutions significantly maximizing productivity and increased profits.