Urgent News Events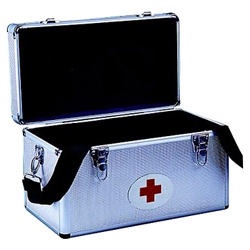 Subject: Largest Cyberattack in History Resulting in Slower Internet Speeds
Thursday, March 28, 2013
Subject: Email Services
Wednesday, September 28, 2011
Barracuda Networks Firewall services are experiencing global service issues today. They are actively working to resolve the issue. There may be a delay in sending and receiving Email until resolved.
A professional, experienced and friendly team

At MBSII.Net we are serious about supporting our clients.
On call when need be, your support questions never go unanswered. If you need immediate support please contact us at 203.262.1306.
Our Web Support will design and develop a new website or fix, enhance and maintain your current site. We can also advise you of the key elements to consider when commissioning a new website, saving you time, money and confusion. Our SSL shopping carts can enable your business to perform secure ecommerce transactions. Versatile databasing is also available per your companies needs.
Your business success is important to us. We want to establish long lasting relationships by delivering superior levels of service. So, whether you need us for a few hours a month, or 8 hours per day, we will look after you promptly and properly.
See the latest new news on Infectious Viruses below:
Customer Advisory:
Subject: SNET Internet Customers - Port 25 Filter Change Effecting Outbound Email
Please be advised, some customers may have been impacted by the recent change implemented by SBC. SBC, DSL implemented Spam filter blocking of port 25 (the SMTP port) for all out going email accounts that are NOT SBC email accounts.
If you are an SBC, DSL customer experiencing issues with outbound email, you will not be able to send email until the following action is taken:
Request that SBC removes the SMTP port filter from your account on the SBC Yahoo!
Abuse of Service form.
Enter your contact and SBC information.
*Abuse Type: use the drop down to select "Opt Out Port 25".
*Abuse Occurred In: Type - Email
*Abuse Description: Type - Opt Out Port 25 for business email.
Submit Form
You should receive a reply from SBC stating the status has changed. After confirmation receipt, turn off the DSL modem and unplug the lines, shut the Computer or Router down and unplug the network lines. Wait at least 2 minutes, then plug the computer/router back in and plug the lines back into the modem, and restart the SBC modem.
For assistance with form completion as it pertains to your MBSII.net email account please contact us. Questions or concerns regarding your DSL account should be directed to SBC Yahoo!